Suzuki Service and Repairs
Fully Qualified Mechanics
-
12 Months Nationwide Warranty
-
Only Quality Parts and Oils Used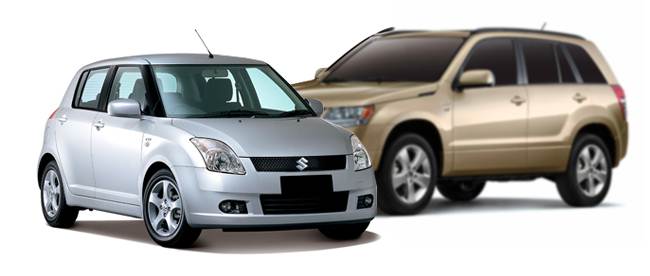 Suzuki Service
Since 1982 Lube Mobile have been "The Mobile Mechanics", with a reputation for bringing quality car service and repair work to our customers' driveway.

That experience matters when looking for someone to service or repair your Suzuki.

Our breadth and depth of technical ability and experience come from our people. Lube Mobile have the in house skills and experience gathered over 33 years to tackle any service or repair issue your Suzuki may have. We send the right person to do the job - Experience counts.
Your experience with Lube Mobile counts too. That's why we offer the most convenient way for your Suzuki to have a service or repair…… We Come To You at a time and place that's convenient – six days a week. No running around, organising lifts or catching cabs or buses to drop your car off.

You're too busy and your time is important. Stay where you are, do what you need to get done and we'll take care of your Suzuki service and repair.
Our technicians arrive on time – at your office, at your house, or on holidays if you need us there - and we arrive with the tools and equipment to see you back out and on the road as soon as possible, the job finished on time. We have the largest fleet of mobile mechanics in Australia, so no need to wait for the workshop or Suzuki Service Centre.
We now offer a large range of Suzuki Service Prices online as well as repairs for your Suzuki, Click and have a browse. Apart from cost you will also notice online specials and arrival times to your suburb - normally within the next day or two.
Lube Mobile - there is simply no better way...
See what our Suzuki customer's say...
Thank you! Your service was exceptional. George arrived promptly looking clean and professional. 6 hours later he was covered in grease - evident of a hard day's work. He was working on my car for 6 hours - fixing my brake, spark plugs and everything in between. For all the times I have had my car serviced I have felt most confident with this. George looked after my car and I would get him back for the next service for sure!
Lauren, Suzuki SX4, Log Book Service
This was the first time I have used Lube Mobile. I was very pleased with the experience and will continue to use Lube Mobile. Clint worked quickly and efficiently and was easy to communicate with. As an older woman I often feel invisible at car dealers but did not have this feeling at all.
Susan, Suzuki Alto, Log Book Service
Your mechanic Jamie was fast, efficient and very informative. He went out of his way to help. I could not find a way to improve!
Jillian, Suzuki Jimny, Fan Belt Replacement
Ross the mechanic was fantastic and will definitely request him for my next service. He was friendly, honest, transparent and explained what he was doing every step of the way. I really liked the fact that he sent an SMS prior to arrival to l let me know how far away he was.
Shelley, Suzuki Swift, Car Service
I would like to highly commend my mechanic Geoff who did an exceptional job - both working out what the problem was and keeping us informed every step of the way. I was very impressed with his ability and customer service.
Charmaine, Suzuki Liana, Ignition / Lock Repairs
Brendon arrived promptly and attended to my car. He was genuine honest and took the time to explain my quote to me. Very impressed with Lube Mobile as a first time user it was easy to get my car serviced around my busy schedule and the service was second to none. Thanks again! Suzuki Service, Perth
Suzuki Service and Repairs models we service and repair include:
Alto

Baleno

Carry

Cino

Grand Vitara

Ignis

Jimny

Kizashi

Liana

R+ Wagon

Sierra

Swift

SX4

Vitara

X90

XL-7
More Benefits of our Mobile Car Service
Here are some further reasons why you would select Lube Mobile to service or repair your car - as many others do:
Fantastic online booking system with live, real-time arrival times available 24/7

Before any car repair is commenced we present you with a written estimate for your approval. This keeps you in control when you use Lube Mobile for lob book service.

All parts and oils used are of the highest quality and equal or better manufacturer quality.

Our technicians work 6 days a week and accept EFTPOS, Cash and all major Credit Cards.

Observe all work being done on your car - Don't be kept in the dark.
Deal with the person actually doing the work.
All our mechanics are fully qualified.
Largest Mobile Car Mechanic fleet in Australia
Why wait, we can offer same or next day service in most cases.
Call our friendly staff on 13 30 32 if you have any futher questions, get an online quote from us now to compare our prices - or book service online.
Happy Motoring