Nissan Service and Repairs
Fully Qualified Mechanics
-
12 Months Nationwide Warranty
-
Only Quality Parts and Oils Used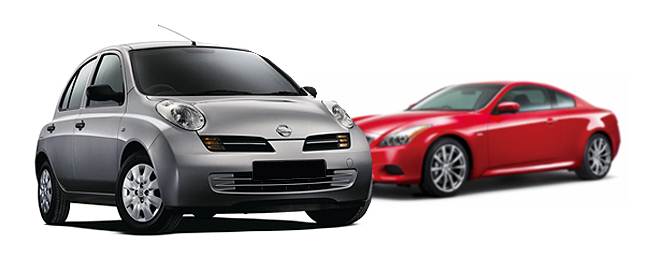 Nissan Service
Lube Mobile has a mobile mechanic ready and waiting to carry out your next Nissan Service at your preferred location. There's no need genrally to visit the Nissan Service Centre or try to book into a workshop that could be kilometres away. Enjoy the flexibility and convenience of a mobile workshop delivered to your door with our Lube Mobile technician.
We can stamp your Nissan Log Book – Log-Book Servicing when and where you need it.
Fully qualified, our mechanics can stamp your Log-Book ensuring your manufacturer's statutory warranty is unaffected. We use only the best quality oils and fluids, greases, and parts that meet or exceed manufacturers specifications, to keep your vehicle performing at optimum efficiency, preserve its value and be care-free
Do you need a comprehensive service on your Nissan X-Trail? Has your Pathfinder missed a few regular services? Is the Pulsar playing up ? Patrol running a litte rough?
Our experienced mechanics know Nissans – we'll perform standard or comprehensive servicing on everything from a Nissan Micra, Tiida or Pulsar through to a Nissan Navara, Dualis and Patrol.
Choose from a range of fixed price servicing options for your Nissan and know what you're paying for before your mechanic begins work.
Nissan Car Servicing
12 month or 10000km services for the annual engine oil and filter change with safety check,
3 or 6 Year Servicing

Keep on top of your car's service history with no-fuss fixed price services delivered to your door - gets the brake fluid or coolant changed as needed

Service as per the Log Book by the KMs as per manufacturer

The Ultimate Service – perfect for older Nissan models which need a comprehensive service - includes just about all service items

3 in 1 Fuel Injection Service – remove carbon and keep your Nissan's fuel economy at peak performance
Nissan Car Repair
Servicing is not all we do on Nissans. Repairs are also one of the many mobile things we can provide. You should go to our Car Repairs Here and have a look. A large range there including radiators, fuel pumps, battery, alternator, starter motor and of course brake pads. Go have a browse...
Call us today on 13 30 32 or book online with our fast and simple online booking tool. A postcode is all you need to get accurate next arrival times as per our dispatch system. We'll have a mechanic booked to your location for your vehicle's same-day service in a matter of moments..
Nissan Service and Repair Reviews..
Everything was explained expertly to me and I felt happy in control and blown away by the outstanding level of customer service and was impressed by the high quality of Chris' mechanical skills.
Chloe, Nissan Micra, Log Book Service
Since my first contact with your company I have been nothing but impressed by your very courteous and polite phone staff to your incredibly knowledgeable and helpful mechanic. You should be congratulated for a business model clearly well thought out and implemented and a group of staff that clearly love what they do and the fantastic company they work for and it shows at every interaction. Again thank you!
Tony, Nissan X-Trail, Drive Belt Replacement
Setting up the appointment couldn't have been easier - I did it over the internet, answered a phone call to confirm and my mechanic arrived at my door on time the next day. I had been to two previous mechanics that were lazy and didn't want to deal with what they diagnosed (incorrectly) was the issue one of which being the certified Nissan mechanics workshop. Bill from Lube Mobile was simply awesome! A legend! In fact he was extremely knowledgeable from my standpoint - honest and friendly. He was happy to answer all my questions. He even had a quick look at another one of my cars that I had already had 2 RACV guys and a K-Mart Tyre and Auto Centre look at and misdiagnosed and not resolve the problem. Bill had had a look at it and it was fixed within 5 minutes.... go figure. I'll be using Bill from Lube Mobile from now on - no doubt about it! You rock Bill!
Sam, Nissan Skyline, Timing Chain Diagnosis
Only once before have I used a mobile mechanic (not Lube Mobile) about 7 years ago and the total experience was poor in every area which put me off using a mobile again. I'm glad I used you guys this time which completely restored my faith in mobile mechanics. Very impressed with the overall experience and very professional staff. The mechanic Martin was exceptional in both his professionalism and quality of work. He even gave me his business card and phone number to call him if I had any problems with the repair. Overall A1 - just keep doing what you are doing. Will definitely use again.
Brian, Nissan Pulsar, Car Service
Once again was super happy with the level of service. Everything was explained to me and the serviceman was very friendly. Thank you again Lube Mobile. Steven, Nissan X-Trail Service, Perth
We were very happy with the quality of work and the punctuality of the mechanics and will definitely be using your company for all our mechanical and service needs. Thank you! Greg, Nissan Navara, Shock Absorber Repairs
Nissan Service and Repairs models we service and repair include:
200SX

200ZX

300ZX

350Z

370Z

Almera

Bluebird

Dualis

Elgrand

Maxima

Micra

Murano

Navara

Nomad

NX Coupe

Pathfinder

Patrol

Pintara

Pulsar

Silvia

Skyline

Terrano

Tiida

Vanette

X-Trail
More Benefits of our Mobile Car Service
Here are some further reasons why you would select Lube Mobile to service or repair your car - as many others do:
Fantastic online booking system with live, real-time arrival times available 24/7

Before any car repair is commenced we present you with a written estimate for your approval. This keeps you in control when you use Lube Mobile for lob book service.

All parts and oils used are of the highest quality and equal or better manufacturer quality.

Our technicians work 6 days a week and accept EFTPOS, Cash and all major Credit Cards.

Observe all work being done on your car - Don't be kept in the dark.
Deal with the person actually doing the work.
All our mechanics are fully qualified.
Largest Mobile Car Mechanic fleet in Australia
Why wait, we can offer same or next day service in most cases.
Call our friendly staff on 13 30 32 if you have any futher questions, get an online quote from us now to compare our prices - or book service online.
Happy Motoring