Hyundai Service and Repair
Fully Qualified Mechanics
-
12 Months Nationwide Warranty
-
Only Quality Parts and Oils Used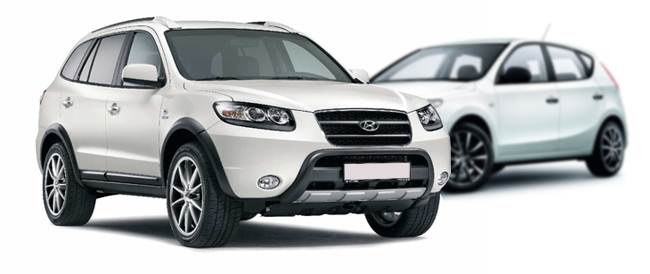 Hyundai Service
Lube Mobile's mobile mechanics are the affordable and convenient option for all your Hyundai Car Service needs. Our technicians come directly to your house, your workplace, or anywhere else you are to perform your full vehicle service on a range of Hyundai models.
Hyundai Service - Log Book & Manufacturer's Warranty
Now there's no need to worry about trying to get your Santa Fe or new i30 to the Hyundai Service Centre. Our fully qualified technicians can arrive at your chosen destination, at a time which suits you, to complete your Log-Book Service. Using only Hyundai standard of quality or better parts, correct speicification engine oil for your car, quality fluids, we're able to stamp your logbook without affecting manufacturer's statuatory warranty.
Fixed Price Servicing - Hyundai
Drive a Hyundai Tucson? Need a full service? Missed a few regular services or purchased a second-hand Hyundai?
Lube Mobile offers a range of full mechanical services all completed on-the-spot, on time, and on budget.
Yearly Service – Recommended for every 15 000kms
3 Year Service – Recommended for every 45 000 kms
6 Year Service – Recommended for every 100 000kms or for Hyundai's in need of a more comprehensive service
Ultimate Service -

Our most extensive and comprehensive service possible

3 in 1 Fuel Injection Service.

This specialised service will ensure that your Hyundai's fuel efficiency and engine performance are both working at optimum levels by removing carbon from fuel and intake system.

All the popular models like Getz, i30, Tuscon, Excel and Imax to name a few serviced and repairs
Keep on top of your vehicle costs by knowing what you're paying for before your mechanic begins the work. All of our services cover a range of regular vehicle maintenance dependent upon the age, kilometres, and fuel consumption of your car. If your vehicle needs a little extra TLC your Lube Mobile mechanic will let you know ahead of time of any additional works required or recommended for optimum performance.
For affordable, convenient, and reliable servicing on your Hyundai, contact us today on 13 30 32 or use our super simple and lightning fast online booking tool. With a few pieces of information about your car, you could have the availability and location of a local technician in your area prepared to service your car in a matter of moments.
Hyundai Repairs
We offer a large range of repairs from timing belts, clutch kit, battery, radiator and alternators. Simply check our online repair quoting or call us 133032 for friendly assitance
Hyundai Service Reviews...
It was a very good experience we were kept informed at all times of the works that needed to be done and our mechanic was willing to help us figure out what is vital and what items could be left until the next service.
Jason, Hyundai Santa Fe, Log Book Service
When I first saw Justin (code S23) I thought he looked very young and would be inexperienced - well looks can be very deceiving. When I quizzed him he answered every question without hesitation. He explained the whole process to me and kept me informed at every stage of the process. He was very professional and polite and a real pleasure to deal with. The car felt and drove like a new car when he had completed the service. Justin is a credit to your company and should be recognized for the outstanding work he performs. I would and will recommend your company and especially Justin to anyone needing a professional and efficient service. Thanks JUSTIN you're a STAR. (I AM A VERY HAPPY CUSTOMER INDEED.)
Peter, Hyundai Getz, Log Book Service
First time I have used Lube Mobile and would definitely use again. Service was great and quick. RAC hasn't even acknowledged my request for a booking yet and you guys responded within about 15 minutes. Great service!
Michelle, Hyundai Excel, Radiator Replacement
Since my vehicle is relatively new and the mechanic told me everything was in good shape I have no further work to be done at the moment ... Certainly it is a plus for me as a senior to be able to get my car serviced on the spot at home and be able to speak with the mechanic personally.... I was very happy with Lube Mobile...
Jan, Hyundai iMax, Log Book Service
Thank you for a job well done. The car is running heaps better and smoother. The vehicle is used for driving school so I used a mobile service instead of taking it to a service department because it allowed me to continuing on working in my automatic car. I wouldn't hesitate recommending your company as the service has been first class. Thank you.
Sandra, Hyundai i30, Log Book Service
All good, totally efficient mechanic, very friendly and gave honest advice and chased up parts on the spot and booked in another appointment for when the parts arrive. I have total peace of mind. excellent genuine service. Mark, Hyundai Service in Perth
Hyundai Service and Repair models we service and repair include:
Accent

Coupe

Elantra

Excel

Getz

Grandeur

i20

i30

i40

i45

Lantra

S coupe

Santa Fe

Sonata

SX-Coupe

Terracan

Tiburon

Trajet

Tuscon

Veloster
More Benefits of our Mobile Car Service
Here are some further reasons why you would select Lube Mobile to service or repair your car - as many others do:
Fantastic online booking system with live, real-time arrival times available 24/7

Before any car repair is commenced we present you with a written estimate for your approval. This keeps you in control when you use Lube Mobile for lob book service.

All parts and oils used are of the highest quality and equal or better manufacturer quality.

Our technicians work 6 days a week and accept EFTPOS, Cash and all major Credit Cards.

Observe all work being done on your car - Don't be kept in the dark.
Deal with the person actually doing the work.
All our mechanics are fully qualified.
Largest Mobile Car Mechanic fleet in Australia
Why wait, we can offer same or next day service in most cases.
Call our friendly staff on 13 30 32 if you have any futher questions, get an online quote from us now to compare our prices - or book service online.
Happy Motoring