Holden Service and Repair
Fully Qualified Mechanics
-
12 Months Nationwide Warranty
-
Only Quality Parts and Oils Used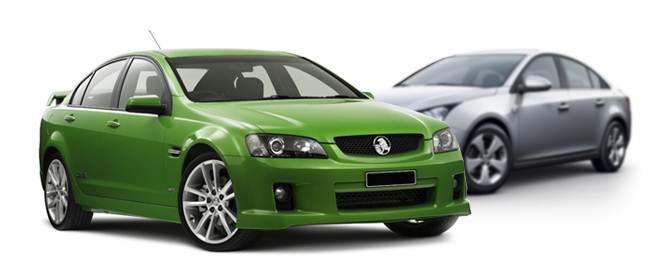 Holden Service
Get your next Holden service completed on time and on budget with Lube Mobile. Now there is no need to wait for the Holden Service Centre to fit you in. We perform all of your full Holden service options on time and on your approval, wherever you happen to be. Our Lube Mobile mobile mechanics arrive on time and complete your Holden Colorado service on-site, to spec, and on budget. Get your workhorse service and keep your vehicles in top condition with the flexibility of on-cost, on-site servicing with Lube Mobile.
Our fully qualified mobile mechanics have everything need to keep your Holden working at optimum performance. Our mechanics stock only top quality oils, fluids, and parts which either meet or exceed Holden specification. You have peace of mind with every Lube Mobile service knowing that our technicians have the parts and expertise to ensure that you retain any applicable statutory warranties. When you book you can select from a range of fixed-price or tailored Holden service options which include standard Log-Book Services for new Holdens and cars still following the log book.
Get your car serviced on budget with fixed price options and no surprises. We help you contain your service costs and retain control of your vehicle services. All of our service options are available online so you can book with confidence and choose the right type of service to keep your car running at top efficiency and performance, at the right price.
We service your Holden Barina, Commodore and Cruzes, as well as the big workhorses like Colorados and Rodeos, all on-site at your home, office or while you are on holiday.
Our fixed priced service options keep you in control of your vehicle costs. These service options are available online so you can shop and choose the right type of service to keep your car running at top efficiency and performance.
We Service your Holden Barina through to the Monaro, Commodore or the workhorses like Colorados and Rodeos. We offer;
Log Book Service -

We can stamp and follow your Log Book for new Holdens under warranty

Yearly Service (15 000 kms) – keep on top of your Holden's service history

3 Year Service (45 000 kms) & 6 Year Service (90 000 kms)

Ultimate Service – the most extensive and comprehensive service possible which is perfect for Holdens which might have missed a few regular services or for second-hand cars

3 in 1 Fuel Injection Service – ensure your Holden's fuel efficiency and engine performance is working at optimum levels
Once you have chosen the service best suited for your Holden, let us know some quick information about your car, pick your location, and get your price. It's that's easy!
Booking couldn't be simpler - choose from either our online booking facility for fast and easy times and availability any time of the day, or give us a call on 13 30 32 for help.
Dont forget we carry out all repairs on your Holden as well. You need a radiator, alternator or brake pads ? We can do these mobile and have great online specials you can go and see on Repairs above.
Holden Mechanic Reviews
I've now used Lube Mobile on 3 occasions and your company has always provided friendly, efficient and professional service. I would definitely recommend your service. Thank you.
Keith, Holden Commodore, Fuel Pump Replacement
The mechanic was very nice and presentable - he also spoke to me clearly in layman's terms so the transaction on the whole was pleasant and took no longer than it needed to! Once e again thanks so much for the fantastic & speedy service - send me some of your cards. I'll be happy to distribute them! :-D
Katherine, Holden Astra, Starter Motor Replacement
The mechanic is the nicest mechanic ever to service our vehicle. He has given us some sound advice and estimated costs of future repairs. Overall your service and prompt attention is excellent and much appreciated.
Maryanne, Holden Commodore, Car Service
Ron who attended to my car was extremely friendly and professional. I had two RACV roadside assist mechanics trying to figure out what the problem was with my car. But when Ron arrived he knew exactly what went wrong and what needed to be replaced.
Geoff, Holden Cruze, Alternator Replacement
You have exceptional staff members they are very polite & very helpful. The work I asked to be done was cheaper than a majority of other suppliers I received quotes from. The quality of work was far superior to all I have used before so to cut a long story short - your company is now my first port of call. Please thank Justin for his help - he is an exceptional young man.
Asi, Holden Rodeo, Log Book Service
It was a good experience. Its already frustrating when my car is the problem and having to trust someone else to fix it without ripping me off is bad enough. However the mechanic was really nice and resassuring. He came on the he aproximate time and completed the work. He was very friendly knowledgable and passionate about his work. I hope any one that needs a mechanic will get someone like the one that fixed my car. Chloe, Holden Repair Sydney
Because of your exceptional service I recieved from you you have now gained a very loyal customer. From this moment no one else will be touching my car except for your company. I do have a complete service that needs to be done e on my car and I will also be getting my tune up done through you as well as my front brakes I need to be looked at. But I'll be ringing you when I am ready for this to be done. I will be requesting g for the same mechanic to do all this as I found him to be a complete gentleman. Thank u for your service. Eric, Holden Repair, Brisbane
Holden Service and Repair models we service and repair include:
Adventra

Apollo

Astra

Barina

Barina Spark

Berlina

Calais

Calibra

Calibre

Camira

Caprice

Captiva

Colorado

Combo

Commodore

Crewman

Cruze

Epica

Frontera

Gemini

Jackaroo

Kingswood

Monaro

Nova

Rodeo

Statesman

Utes

Vectra

Viva

Zafira
More Benefits of our Mobile Car Service
Here are some further reasons why you would select Lube Mobile to service or repair your car - as many others do:
Fantastic online booking system with live, real-time arrival times available 24/7

Before any car repair is commenced we present you with a written estimate for your approval. This keeps you in control when you use Lube Mobile for lob book service.

All parts and oils used are of the highest quality and equal or better manufacturer quality.

Our technicians work 6 days a week and accept EFTPOS, Cash and all major Credit Cards.

Observe all work being done on your car - Don't be kept in the dark.
Deal with the person actually doing the work.
All our mechanics are fully qualified.
Largest Mobile Car Mechanic fleet in Australia
Why wait, we can offer same or next day service in most cases.
Call our friendly staff on 13 30 32 if you have any futher questions, get an online quote from us now to compare our prices - or book service online.
Happy Motoring