Audi Service and Repairs
Fully Qualified Mechanics
-
12 Months Nationwide Warranty
-
Only Quality Parts and Oils Used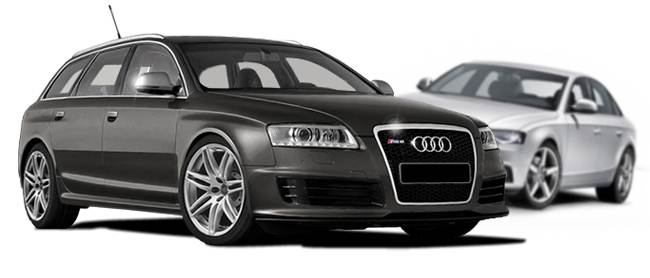 Audi Service
Are you looking for a reliable mechanic for your next Audi Service? Choose Lube Mobile for an affordable nation-wide backed and convenient mobile mechanic who comes directly to you.
Our mobile technicians will ensure your Audi's vehicle service history is kept up to date without you even having to leave your home, office, or wherever it is that you need to be. No need to rush around and waste your valueable time dropping off cars or meeting people.
Our trusted and reliable mechanics perform to high standards, using only top quality oils, fluids and quality parts that meet manufacturer specification or better. Services are followed as per your log-book and by qualified mechanics.
This means that you don't even need to use, or find, or travel to the Audi Service Centre for your Log-Book Services. We stamp your log-book as a record of service for your Audi without affecting your statuatory warranty.
Audi Car Service Options
Late Model Log Book Km Servicing
Fixed Price Yearly Service - check our Audi Service prices online

Our mechanics are experienced on a range of Audi models. Ensure our 3 year or 6 year service is carried out by a fully qualified technician who understands your make and model.

Ultimate Service Option.

This is our most comprehensive vehicle service and is great for Audis that might have missed a couple of regular services or even second-hand vehicles to catch up service history.

3 in 1 Fuel Injection Service.

Keep your Audi's fuel economy and efficiency working at peak performance with our specially tailored Fuel Injection Service to remove carbon on tired fuel systems.
Fixed price service arrangements put you in control of your vehicle costs. Know what you're paying for and when it's going to happen with Lube Mobile. Our expert mechanics will explain ahead of time what they'll be working on and recommend and additional needs or requirements to keep your Audi working in top condition.
We have experience on most models including A3, A4, A6 right up to the SUVs Q3 Q5 and Q7. Car Repairs are also another thing we can offer on your Audi. Click to see our offerings and prices.
Call us today on 13 30 32 or use our fast and simple
online booking tool
which returns to you the date (usually same or next day), time and destination of your preferred Audi service in a matter of moments.
Even if you only have a few enquiries we are happy to take your call. Hope to see you soon...
Audi Service and Repair Reviews...
Audi Service and Repairs models we service and repair include:
80

A1

A3

A4

A5

A6

A7

A8

Allroad

Cabriolet

Q3

Q5

Q7

Quattro

R8

RS4

S3

S4

S5

TT
More Benefits of our Mobile Car Service
Here are some further reasons why you would select Lube Mobile to service or repair your car - as many others do:
Fantastic online booking system with live, real-time arrival times available 24/7

Before any car repair is commenced we present you with a written estimate for your approval. This keeps you in control when you use Lube Mobile for lob book service.

All parts and oils used are of the highest quality and equal or better manufacturer quality.

Our technicians work 6 days a week and accept EFTPOS, Cash and all major Credit Cards.

Observe all work being done on your car - Don't be kept in the dark.
Deal with the person actually doing the work.
All our mechanics are fully qualified.
Largest Mobile Car Mechanic fleet in Australia
Why wait, we can offer same or next day service in most cases.
Call our friendly staff on 13 30 32 if you have any futher questions, get an online quote from us now to compare our prices - or book service online.
Happy Motoring