Mobile Mechanic Geelong - Car Service & Repair Geelong
Fully Qualified Mechanics
-
12 Months Nationwide Warranty
-
Only Quality Parts and Oils Used
Are you looking for a fast and local solution to meet your car's service and mechanical needs in Geelong? Don't have the time to work around a fixed place mechanic's schedule?
Choose one of Lube Mobile's mobile mechanics Geelong to get your car serviced and repaired wherever you happen to be.
Our specialist mobile technicians arrive on time and fully equipped for a range of premium services such as regular and Log Book car service in Geelong, car repairs, or minor vehicle maintenance. We're available at a preferred time and place that's right for you.
Lube Mobile is the mechanic that comes to you - at your house, at your office, or even at a local holiday destination. Lube Mobile's mobile mechanic Geelong will have the right equipment and the expertise to see your car back out on the road in next to no time at all.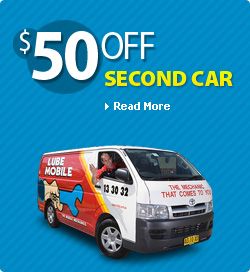 Lube Mobile Geelong offers busy drivers full vehicle services and fast repair options which includes:
All of our mechanical services and repairs come complete with an Australian-wide 12 month warranty.
Lube Mobile only use the highest quality standard parts, fluids and oils
We offer a call-out service for urgent repairs required straight away.
Member of the VACC
We'll provide you with comprehensive written quotes for services and repairs – online or in person.
The Lube Mobile fast and easy booking facility is available on the phone or online.
When you book your next car service or repair choose our quick and easy online booking facility. Select the time and place that best suits you and we'll be there when you need us
Want a Quote? Just Click Here for online quoting
Geelong Mechanic Review
Job well done. Ethan is to be commended fro his knowledge and helpfulness especially considering that he was finishing a job that I'd started. Tony, Holden Timing Belt, Geelong
Patrick the mechanic and Tim his supervisor were both immensely helpful and I was kept up to date every step. They even took it to the auto electrician for me. I would not hesitate to recommend Lube Mobile to others and will be in touch when next one of our cars requires servicing. Sue, Toyota Repair, Geelong
Suburbs we service
Areas other than Geelong we service
Please click on the link below to find suburbs we service in Geelong. If you can't see your suburb, contact us and we'll locate the nearest Lube Mobile mechanic to you! We do cover most of the Geelong area to suit your requirements.
Victoria
New South Wales
Queensland
South Australia
Western Australia