Mobile Mechanic Adelaide - Car Service & Repair Adelaide
Fully Qualified Mechanics
-
12 Months Nationwide Warranty
-
Only Quality Parts and Oils Used
Lube Mobile's mobile mechanics operate throughout Adelaide offering you a fast and convenient way to ensure your car is properly maintained and serviced when and where you need it to be.
Your local Lube Mobile mobile mechanic Adelaide is ready to work on your vehicle wherever we're needed. Our fully qualified mechanics can perform a range of car services Adelaide, car repair at a time and location you would prefer. Book your next scheduled service well ahead of time and enjoy the ease and convenience of a trusted, professional technician taking care of everything without you having to worry.
Lube Mobile's mobile mechanics Adelaide are fully qualified and equipped to execute a range of vehicle service work, general maintenance and repairs soon as needed. Our friendly mechanics will take you through your quote to make sure you understand exactly what your car needs.
Our technicians arrive on time – at your office, at your house, by the side of the road if you need us there - and we arrive with generally the right tools and equipment to see you back out and on the road as soon as possible, the job finished on time. Why call a tow truck. Have a fully guaranteed repair done at home !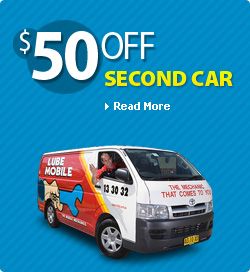 Lube Mobile Adelaide mechanics offers you:
The quality local mechanics when and where you need them - simple.
A nationwide 12 month warranty on services and repairs.
Only the highest quality standard parts and engine oils for your car
A call-out service to get back you on the move straight away when stuck at home.
Comprehensive quotes on services and repairs – choose from online, over the phone or in person.
A fast and simple, live arrival time booking form which is available online.
We are proudly a member of the Motor Traders Association of SA
Book your quality car service or repair for your car with our quick and easy online booking form. Select the time and place that best suits you and we'll be there when you need us.
Want a Quote? Just Click Here for 24/7 online car quoting
Adelaide Mechanic Reviews
- Real Customers, Real Comments
I used the your online booking method. It is a masterpiece of simplicity - so easy and quick.
Joel, Log Book Service, Adelaide
I wasn't there personally but my wife was. She said your mechanic Rob provided excellent service & whilst experiencing challenges with sourcing parts etc. made it a priority to to fix our muffler problem as soon as possible (whilst working in extreme heat I might add). Great customer service. Rob, Kia Service in Adelaide
No I just wanted to compliment Paul on his service I've had him before and he's always lovely and friendly explains everything to me and lets me ask questions. Very happy. Hayley, Ford Service in Adelaide
Just wanted to say that Mark the mechanic does a great job - always friendly and explains and shows the jobs he is doing so I am aware of the problems in my car. It is much appreciated (having an old car means lots of headaches - - and his mechanical advise is always appreciated). Marie, Holden Commodore Service in Adelaide
It must be said in this day and age we live in it is a breeze to see that there are stil people in this world who care for their customers. The service I experienced from "Lube Mobile" was excellent and a special thanks to BRENDON who's expertise is second to none and I I look forward to deal with him again in the future. Jan ,Kia Service in Adelaide
We are still in awe about how fast easy and efficient it was to book and arrange the service. We have now recommended you to all our family and friends as its so convenient. Thank you. Dale, Mazda Service, Adelaide.
Our mechanic was George and he did en excellent job. I was prepared for some really bad news and expecting to have to get rid of the car but he diagnosed the problem very quickly and the car is running beautifully again. Thanks! Karina, Toyota Repair, Adelaide
We Service All Suburbs including:
Suburbs we service
Other areas we service
Please click on the links below to find suburbs we service other than Adelaide. If you can't see your suburb listed, contact us and we'll locate the nearest Lube Mobile to you! We happily service the greater Adelaide area so dont be too concerned. Please call 13 30 32 for assitance
New South Wales
Queensland
Victoria
South Australia
Western Australia