Lube Mobile, the Mobile Mechanics replace your Master Cylinder where you want, when you want - at your leisure. We check your brakes or clutch first then let you know what you need up front. Dont risk driving the car to a workshop - stay there !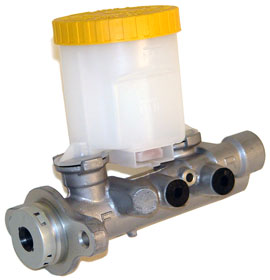 Whether your brakes are grinding, squeeling, vibrating, pulling to one side, brake fluid leak, has a low brake pedal or simply worn out, Lube Mobile is there to help.
Maybe your clutch pedal is going to the floor and the clutch master cylinder is the issue ? We do all clutch repairs as well.
If your master cylinder has leak, is broken or not holding pressure we can replace it for you. We use only quality parts on your vehicle. We can replace any damaged or worn parts on site at your convenience. Once all parts are fitted we will bleed the brake, clutch system and make sure the fluid is replaced and at the correct level.
Our technicians are fully equipped to complete a range of vehicle service work, repairs and maintenance wherever you might be. Our mechanics arrive on time – at your house, at your office, or even at your holiday destination – and we make sure that we have the right equipment and the expertise to see your car back out on the road in next to no time at all.
All work comes with a 12 Month/20,000km Warranty.
When you book your next car service or repair choose our quick and easy online booking facility. Select the time and place that best suits you and we'll be there when you need us. Its is usually same or next day arrival to look at your brake or clutch master cylinder.
You can book this online now or ask for a quote via email or phone