Brake Drums

Lube Mobile, the Mobile Mechanics replace Brake Drums where you want at your leisure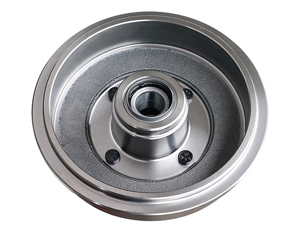 Whether your brake pedal is going low, handbrake coming up high, brakes grinding, squeeling, vibrating or simply worn out, Lube Mobile is there to help. We will clean out your drum brake system and check the wheel cylinders for brake fluid leaks. Once new brake shoes and or wheel cylinders are fitted we will bleed the brake system and adjust the drum brakes and handbrake.
We use only quality parts on your vehicle. We can replace any damaged or worn parts on site at your convenience.
All work comes with a 12 Month/20,000km Warranty.
You can book this online now or ask for a quote via email or phone
Related components we can repair or replace:
Click on a heading for more information: