Lube Mobile, the Mobile Mechanics perform repairs on Engine Valves and Cylinder Head Problems.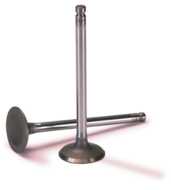 The procedure that needs to be carried when repairing valve problems is as follows:
Remove the Cylinder Head/s Pressure Test the Cylinder Head/s and inspect for cracks or corrosion remove Valve Springs and Valves to inspect for wear Inspect entire cooling system including Radiator, Hoses/ Pipes, Thermostat, belts, Water Pump, Coolant tanks/Caps etc.
Whether your car has bent Valve, Burnt Valve, blown Head Gasket or a Damaged Cylinder head, we can help. We use only quality parts on your vehicle.
We can perform these repairs on site at your convenience. All work comes with our 12 Month/20,000km Warranty.
You can book this online now or ask for a quote via email or phone