Ignition Module

Lube Mobile, the Mobile Mechanics perform repair on your Igntion Module. Whether your car doesn't start, has a engine miss-fire or you have an Ignition System Problem, we can help. We use only quality and guaranteed parts. We use good quality brands such as Champion and Bosch. If a new or direct replacement is not availble we use an experienced auto-electrical company to re-condition it for you.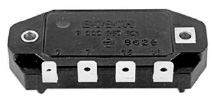 We can replace Distributor, Ignition Coil, Coil Packs, DFI Modules, Igntion Module, Ignition Leads, Battery, crank angle sensors or even just simply a set of Spark Plugs if thats what needed.
We can replace these on site at your convience. All work comes with our 12 Month/20,000km Warranty.
We also test drive the car to ensure all is ok when warmed up and at operating temperature.
You can book this online now or ask for a quote via email or phone
Related components we can repair or replace:
Click on a heading for more information: