Lifters

Lube Mobile, the Mobile Mechanics repair and replace all types of Lifters otherwise known as Cam Followers or Tappets.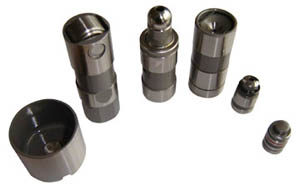 Whether they are hydraulic, roller or mechanical, SOH (Signle Overhead Cam) or DOHC (Double Overhead Cam) Lube Mobile is here to help.
We also replace lifters on the older style pushrods engines.
Lifters tend to make a tapping noise when worn or sticky. At times this is caused by engine sluge or oil contamination. The can also cause the engine to perform worse or have a missfire. Our Mechanics will check and advise on your car's problem.
We use only quality parts on your vehicle. We can replace any damaged or worn parts on site at your convenience. All work comes with a 12 Month/20,000km Warranty.
You can book this online now or ask for a quote via email or phone
Related components we can repair or replace:
Click on a heading for more information: