Fuel System &
Fuel Injection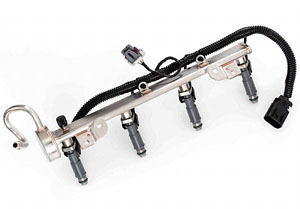 Lube Mobile can repair anything from carburettors to highly technical fuel injection problems. We carry out diagnostic work and also repair faulty components like the fuel pump, fuel injectors, fuel pressure regulator, fuel tank or even just a fuel filter.
Looking for Price and Availability ?
Fully Qualified Mechanics
-
12 Months Nationwide Warranty
-
Only Quality Parts and Oils Used
In a hurry ? Start below for Live Arrival Times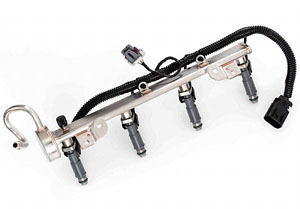 Whether your car wont start, has a flat spot, is leaking fuel, using too much petrol, idling or running rough we can help. We have fuel pressure testers, scan tools and other required equipment in the van to repair the problem.

We use only quality parts on your vehicle. We can replace any damaged or worn parts on site at your convenience.

All work comes with a 12 Month/20,000km Warranty.

Call 13 30 32 to talk to our friendly Customer Care team. booking or quote.
Fuel System Repair Reviews
- Real Customers, Real Comments
I found my mechanic Jacob to be outstanding. He explained the problem fixed the problem and couldn't be more helpful. I would recommend this mechanic to everyone.
Maggie, Volvo XC70, Supply & Fit Fuel Pump
Just wanted to say this is the first time in my life that I was happy with having an honest mechanic and the first time I have used Lube Mobile. I had a problem with starting in the cold the next morning and spoke to Phil and he got his mate straight out to fix it who explained a few more things about my van with no extra charge where in the past I've had mechanics try and put extra costs on. Thanks guys - very impressed!
Simon, Mazda E Series, Fuel System Repairs
Lube Mobile are the BEST & most RELIABLE mechanics that I have ever had. Brendan did a FANTASTIC job & I look forward to seeing him again shortly when he does my service for me! Cheers!
Anthony, Nissan Patrol, Supply & Fit Fuel Pump
I thought it was awesome that I could arrange a quote and booking by chatting online. It was also great that my car was able to be fixed not long after I called and whilst I was working. I didn't have to leave work to arrange my car to be fixed. I had two problems with the car and the mechanic made sure everything was done so that the car was back on the road. I didn't actually meet him but my family said that he was really nice. He was really good to deal with on the phone too and I got a courtesy message to alert me to when he was arriving. He did arrive earlier than expected but that was alright. I probably paid a bit more than I would have taking the car to a workshop but this way I didn't have to arrange additional towing and the car was fixed within a couple of hours of me contacting Lube Mobile. Overall it was very convenient!
Michelle, Holden Commodore, Fuel Pump Replacement
The mechanic liaised with us very well in regards to the costing. It was clearly understood what needed doing. I am impressed with the way he organised towing for us. The time frame was great and the he interaction with staff was great. Job defiantly well done and we will continue to use Lube Mobile for future services.
Cynthia, Nissan Navara, Diesel Pump Replacement
Components we can repair or replace:
Click on a heading for more information: