Wheel Bearing Replacement

Lube Mobile, the Mobile Mechanics replace all types of Wheel Bearings - front or rear and hubs. Whether your car has wheel bearing whine, grinding, seized or too much free-play. We do Front Wheel Drive, Rear Wheel Drive, AWD or 4WD - Lube Mobile is here to help.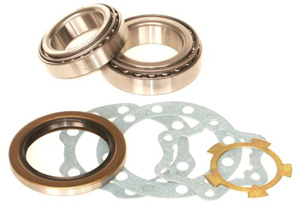 We can do anything from repacking grease in a wheel bearing, to replace a simple Wheel Bearing Hub Seal to replace the complete Wheel Bearing kit. We also replace replace complete Wheel Bearing Hubs if required on your type of car.
We use only quality bearings on your vehicle. We can replace any damaged or worn parts on site at your convenience. All work comes with a 12 Month/20,000km Warranty.
Why should you choose Lube Mobile's mobile mechanics?
We provide quality mechanics when you need them, and where ever you might need them.
Our services and repairs come with a completely nationwide 12 month warranty.
We follow the Motor Industry of Australia's best practices.
We offer only the highest quality standard parts and engine oils - no exceptions!
Our repairs can get you back on the road much quickly without losing car for the day.
We offer comprehensive quotes on services and repairs – both online and face-to-face.
Our fast and easy booking facility can be accessed online.
Lube Mobile offers you and your family flexible location arrangements and booking schedules for repairs and services to your car which can fit in with your time, and not your mechanic's.
Our mechanics will check your wheel bearings, hubs, front and rear and make a up a written quote before replacing them. This way you will know the price upfornt and can stay in control of pricing and costs. We alwasy aim to be explanatory and open with our repairs.
You can book this online now or ask for a quote or phone.
Wheel Bearing Replacement Reviews
- Real Customers, Real Comments
Good service and attention at all times - I was very pleased.
Norman, Holden Gemini, Supply & Fit Front Wheel Bearing
Very happy with the whole experience and will be using Lube Mobile again in the future. Thanks for the great service.
Brett, Ford Falcon BA, Supply & Fit New Wheel Bearing Kit
The service was sensational. The mechanic was very helpful and quick at his job. I would definitely use you guys again and recommend you guys. Thank you for your fast and great service!
James, Mercedes MB100, Wheel Bearing Replacement
My mechanics customer service level was outstanding and I felt I was in good hands.
Debbie, Ford Falcon, Replace Front Wheel Bearings

My mechanic Nick was fantastic and a top lad. A++++ he worked hard and done a good job.
Hendrix, Holden Commodore, Replace Rear Wheel Bearings
Components we can repair or replace:
Click on a heading for more information: