Ignition System Car Service and Repair

Lube Mobile, the Mobile Mechanic performs repairs on ignition systems. Whether your car doesnt start, has an engine miss-fire or you have an ignition system problem, we can help.
We use only quality parts guaranteed. We use good quality brands such as Champion and Bosch. If a new or direct replacement is not availble we use an experienced auto electrical company to re-condition the part for you.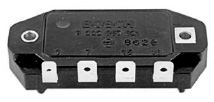 We can replace the distributor, ignition coil, coil pack, DFI module, igntion module, ignition lead, battery, crank angle sensor or even a set of spark plugs, if that is what you need.

We can replace these on site at your convenience.
All work comes with our 12 Month/20,000km Warranty.

We also test drive your car to ensure all is ok when warmed up and at operating temperature.

You can book this online now, request a quote or call us on 13 30 32.
Reviews
- Real Customers, Real Comments
I was at work during the repair; the mechanic had to work independently and communication was via the phone. He was very honest about the cost and the challenge of the job; he had good phone manner and made a successful repair. Very happy with the experience.
Jason, Mazda Tribute, Worn Ignition Barrell
Your mechanic was a lovely person very quick & very thorough. I definitely will refer & use again - Thank you!
Suzzanne, HSV Commodore, Replace Ignition Barrell
I am extremely happy with the work done on my car. My motor technician, Dean, went above and beyond my expectations to get everything done. He explained things to me in a way that I could understand.
Rebecca, Holden Commodore, Ignition Barrell Replacement
Our mechanic was professional, helpful, punctual and knowledgeable. I've never used a mobile service before, always thinking it would be hideously expensive and that they wouldn't be able to do as much as a garage-based mechanic but we would consider Lube Mobile for all repairs from now on. It was very convenient and an excellent service.
Linda, Holden Vectra, Ignition Replacement
Components we can repair or replace:
Click on a heading for more information: