Cooling System Repairs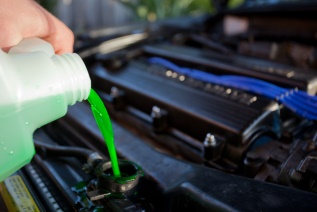 Lube Mobile, the Mobile Mechanics perform all repairs on car cooling systems.
Whether your car is overheating, leaking coolant, losing pressure or any other problem, we can help.
We use only quality parts and coolants for the long service life of your vehicle.
Looking for Price and Availability ?
Fully Qualified Mechanics
-
12 Months Nationwide Warranty
-
Only Quality Parts and Oils Used
We replace any damaged, worn or leaking parts on site. All work comes with our 12 Month / 20,000km Warranty.

Once all repairs are complete, new coolant added and the cooling system is bled, we pressure test the cooling system and check for leaks or pressure drops. We also test drive the car to ensure all is ok when the vehicle is at operating temperature.
Don't risk driving the car to a workshop and overheating your engine. You could casue major damage. Stay there and relax at home or work and we will come to you. Once we inspect your cooling system and see what is required our friendly mechanic will give you a price upfront on repairs needed.


You can book online now, get a quote or call us on 13 30 32.
Cooling System Repair Reviews
hi there just to let you know I was very happy with the great service carried out.would definitely use your service again in the future for any further repairs to both of my vehicles kind regards Paul. Holden Commodore Heater Hoses. Perth
In addition to what had to be done ( replace engine coolant container) the mechanic performed little extra tasks like checking the tyre pressure cleaning the battery and checking oil brake fluid and water levels. Will certtainly use Lube Mobile in future so handy. Verena, Holden Coolant Leaking, Sydney
Components we can repair or replace:
Click on a heading for more information: