Lube Mobile, the Mobile Mechanics replace all types of CV shafts and repair CV shaft problems. Whether your car makes clicking or clunking noises when turning which usually indicates the CV joint is worn or your CV boot is split and needs replacing. Lube Mobile is here to help.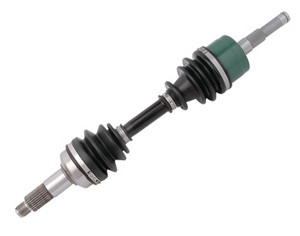 Stay there and relax. Dont change your plans to fit in with a workshop or worry about dropping off your car and getting lifts. We come to you and do the cv shaft repairs or replacement when it suits you. Usually we can get there on the same or next day to get your car back on the road.
We can do anything from replace a CV shaft or CV joint on a front wheel drive vehicle or we can replace universal joints or tail shaft on rear wheel drive vehicles.

We also repair or replace tail shafts and tail shaft centre bearings.

We use only quality parts on your vehicle. We can replace any damaged or worn parts on site at your convenience.
All work comes with a 12 month/20,000km Warranty.
Lube Mobile is the mobile mechanic that comes to you. Our fully qualified service technicians arrive at your chosen destination to carry out all of your CV shaft service needs including changing boots, regreasing wheel bearings right through to driveshaft repairs.
Our mobile mechanics ;
Raise the vehicle and remove all wheels on-site
Inspect the condition of driveline, boots, bearings and seals
Replace any shafts as required
Check gearbox and oil level
Check the brakes and tyres
Road test the vehicle to ensure all is ok and for noise or vibration
Our online booking facility is quick and simple to use. We can provide you with a time-slot and a location in mere minutes. We'll require a few pieces of quick and easy information regarding your vehicle's make, model and age and will be able to tell are next possible arrival time. In car repair quotes we can provide you with a cost to replace your cv shaft with an online discount. Other parts that may be required to complete the job are quoted by mechanic on site before starting repairs.
You can book online now, get a quote or call us on 13 30 32 for more help.
CV Shaft Repair Review
Tony was fantastic in every way. Friendly very easy to speak to and professional. He explained the work in detail and made sure I understood. He really is an asset to your company! Michelle, Subaru CV Boot Replace Brisbane.
Components we can repair or replace:
Click on a heading for more information: