Battery Terminal

Lube Mobile, the Mobile Mechanics perform repairs on and replace your Battery Terminals, Alternator or Starter Motor. Whether your car doesn't start or turn over, charging light is coming on, Battery goes flat overnight or has problems, we can help.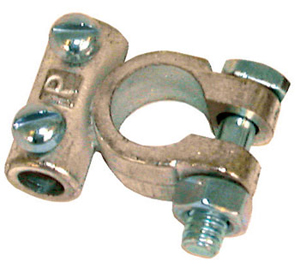 We use only quality parts and quality specialists. We use good quality brands.
We can replace these on site at your convience. All work comes with our 12 Month/20,000km Warranty. In respect to the Battery, once all repairs are complete and new parts fitted, we test the charging system/charging rate to make sure battery will continue to hold a charge and start you next time.
We also test drive the car to ensure all is ok when warmed up and at operating temperature. You can book this online now or ask for a quote via email or phone. Components we can repair or replace in the electrical system also are. Headlights Relays Blinkers Belts Globes Fusible Links Fuses
Related components we can repair or replace:
Click on a heading for more information: