Mazda Service and Repair
Fully Qualified Mechanics
-
12 Months Nationwide Warranty
-
Only Quality Parts and Oils Used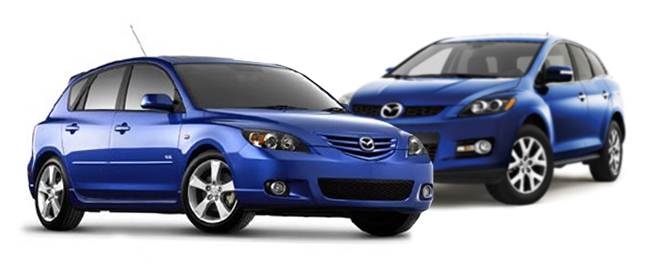 Mazda Service
Lube Mobile's large fleet of mobile mechanics will have your next Mazda Service completed on time and wherever you'd like us to be. There's no need, or living a busy life time to book your car in at the Mazda Service Centre or try to arrange another car to get you around. Our mobile mechanics are available across all major areas to meet you at your place of work, at your house, on your holidays – wherever you are!
For an affordable, convenient, and quality Mazda Car Service, think Lube Mobile. Our fully qualified mechanics offer a range of Mazda vehicle service options catered to your car's specific needs and requirements. We use only the best quality oils, fluids and Mazda level of specification parts or better making sure that your car continues to perform at its highest level possible.
Our range of mobile Mazda vehicle services include models like CX-5, BT50 and Tribute through to 323s and small town cars like the Mazda 3 and 6 series.
Log Book Service – we can stamp your Mazda Log Book without affecting your warranty
Yearly Service

Recommended every 15 000kms or 12 months

3 Year Service with Air Filter and Brake Fluid

every 45 000 kms

6 Year Service -

every 100 000kms but also recommend if your Mazda has missed a couple of services

Ultimate Service - O

ur most extensive and comprehensive service available – all performed same or next day

3 in 1 Fuel Injection Service -

This specialty service will ensure your vehicle's fuel efficiency is working at optimum levels

We Also carry out a large Range of repairs to Mazda including car battery, alternator, starter motor, radiator, fuel pump, clutch kit and brake pads. Check out our repairs section above to get a price online.
Booking couldn't be simpler. Either give us a call on 13 30 32 and speak with one of our friendly customer service agents or use our fast and easy online booking system which will give arrival times in real time 24 hours a day and Sundays. With a few bits of quick information regarding your car's make, model and year, we can have the details of mechanic availability in your area back to you in mere moments, including the time and place of your choosing.
There's no need to wait around for your local mechanic anymore or try to arrange your schedule around Mazda's schedule. Lube Mobile offer fantastic value with our fixed price services and the convenience of knowing you can have your car serviced anywhere you like. Give us a try today and experience the convenience of qualified technicians delivered to your door.
Mazda Service and Repair Reviews...
Your mechanic Ron that you sent out to me was very informative and easy to understand when he explained things to me. Both my son and I will be using you in the future and if it goes as good as last time I will certainly be recommending you to our friends. It just so happens our normal mechanic is getting too expensive so we are looking for someone new... thanks again :-))
Peter, Mazda RX-8, Fuel System Diagnosis & Repair
I would like to say thank you to Nicholas (Nick) for his professional and warm conduct. He was in contact regularly and did his best to fix the issues with my car as soon as possible. I have never had a mechanic so prompt and thorough. My car has never been in better condition - I am thrilled, thank you so much. I will definitely be using your service again!
Meg, Mazda 121, Carby & Throttle Body Clean
I have been having my car serviced at a dealership since I bought it 6 years ago but after my recent first Lube Mobile service my car feels better than it ever has after previous services! Thank you.
Jackie, Mazda 3, Log Book Service
I was very pleased again with the quality of service and professional attitude from Alex who repaired the Mazda. I am a returning customer and have no hesitation in recommending work done by Alex to my friends. Mazda Bravo Repairs, Somersby
The mechanic who came out to service my car was diligent, courteous and upfront with his quality of service he provided me. Due to the circumstances and condition the car was in when your mechanic got it Lube Mobile was certainly the right company to choose for the job scope at hand. Thank you both to the mechanic and Lube Mobile for getting me back on the road again.
Ian, Mazda Eunos, Timing Belt Replacement
Your mechanic was not only helpful and friendly but his professionalism was outstanding. I have been reluctant to go outside the dealership to have my vehicle serviced but his attitude and work has convinced me otherwise. I will not only be utilising your company for any further services but I will be specifically requesting this individual mechanic. Thank you once again
Amy, Mazda 6, Fusible Link & Battery Replacement
James the mechanic was very helpfully and went beyond and above his duties. Both my wife and myself were extremely impressed with James. He worked hard to fix my mazda ute. A big thank you to James. Dennis, Mazda Repair, Brisbane
Mazda Service and Repair models we service and repair include:
121

323

626

929

Astina

B Series

Bravo

BT-50

CX-5

CX-7

CX-9

E Series

Eunos

Mazda 2

Mazda 3

Mazda 6

MPV

MX-5

MX-6

Premacy

Protege

RX-7

RX-8

Tribute
More Benefits of our Mobile Car Service
Here are some further reasons why you would select Lube Mobile to service or repair your car - as many others do:
Fantastic online booking system with live, real-time arrival times available 24/7

Before any car repair is commenced we present you with a written estimate for your approval. This keeps you in control when you use Lube Mobile for lob book service.

All parts and oils used are of the highest quality and equal or better manufacturer quality.

Our technicians work 6 days a week and accept EFTPOS, Cash and all major Credit Cards.

Observe all work being done on your car - Don't be kept in the dark.
Deal with the person actually doing the work.
All our mechanics are fully qualified.
Largest Mobile Car Mechanic fleet in Australia
Why wait, we can offer same or next day service in most cases.
Call our friendly staff on 13 30 32 if you have any futher questions, get an online quote from us now to compare our prices - or book service online.
Happy Motoring