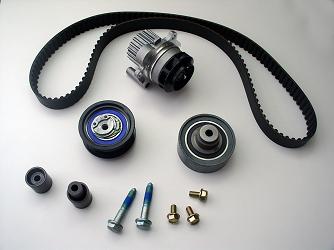 Lube Mobile provides you with a local, fully qualified mechanic equipped for fast and efficient timing belt replacement and timing belt kit replacement. All of our vehicle repairs and service work is covered by a 12 month/20,000km nationwide warranty so you can rest easy no matter where you are in the country. Timing belts should be replaced regularly and the schedule will be recommended by the manufacturer.
If you're timing belt is not due to be replaced but you're experiencing any of the following, then you may need to have a mechanic look at it straight away.
Timing belt oil seals leaking ?
Worn edges or ribs on the belt?
Noisy timing belt or tensioner ?
Guides worn or engine noise?
Lube Mobile's fully qualified technicians arrive at your preferred location on time and equipped for all of your vehicle repairs, maintenance and service needs carrying with them tools and knowledge to get the job finished on time and on budget.
Our online booking facility is fast and easy to navigate, providing you with an arrival time and place in mere minutes. We need only a couple of pieces of quick and easy information regarding your vehicle's make, model and age.
A mobile mechanic will be fully equipped to:
Strip the engine
Inspect the condition of the timing belt tensioner
Check seals and pulleys and water pump
Change your timing belt (or Kit Extra if its needed)
Set the camshaft / valve timing
Road test for safety
We use only the best quality parts and spares, including oils and fluids – there are no exceptions!
If you're looking for the most convenient and best quality mechanic work for your vehicle, contact Lube Mobile on 13 30 32 or simply enter your postcode above in the box to start the booking process.
*Please note - due to these being inside the engine, the mechanic may not be able to give the exact price untill all components are inspected like Timing Belt, Tensioner, oil seals, guides, water pump etc.
* Pictures above are demonstrative only. Each Timing Belt Kit varies vehicle to vehicle. You will recieve a quote on site on which parts are required after inspection after
Timing Belt Replacement Reviews
- Real Customers, Real Comments
I was very happy with everything from requesting a quote to the completion of work. I will definitely be booking Lube Mobile for my mechanical needs in the future.
Belinda, Mitsubishi Lancer, Supply & Fit New Timing Belt
Nicholas was a nice guy he arrived late but due to an accident on the roads so no problem. Kept me informed during the day and the work was finished by lunchtime. Good service
Andy, Mazda 323, Supply & Fit New Timing Belt & Water Pump

I thank Nathan so much for the exceptional service he provided. He kept me informed and worked diligently all the time he was here. I will definitely use your service again. Thank you.
Trish, Toyota Camry, Timing Belt Kit
Your service was excellent! I have already told others! Once again thanks and I will always use you in the future! Cheers!
Eb, Hyundai Getz, Supply & Fit Timing Belt
The technician working on my car Murad (code C69) far exceeded my expectations. He explained all work that needed to be carried out and showed me the damaged parts explaining the what, how and why. I felt very confident in his ability and he didn't waste time. A great representative for Lube Mobile. Well done.
Owen, Mitsubishi Lancer, Supply & Fit New Timing Belt
Components we can repair or replace:
Click on a heading for more information: