Head Gasket Repair Car Service and Repair

Lube Mobile, the Mobile Mechanics perform repairs on all cylinder head and cylinder head gasket problems. A blown head gasket or cracked head is typically the end result of another part failure and/or the vehicle overheating. The procedure that needs to be carried out is as follows: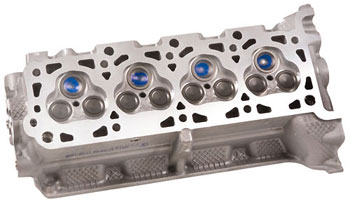 Remove the cylinder head/s, pressure test the cylinder head/s and inspect for cracks or corrosion, remove valve springs, valvle seats and valves to inspect for wear, inspect entire cooling system including radiator, hoses/pipes, head bolts, thermostat, belts, water pump, coolant tanks/caps etc.
Once all this has been carried out we can only then give you an exact price to get the engine running back to normal. Prior to this we can only give you an estimate or average price on this type of head gasket repair.
We use only quality, guaranteed parts on your vehicle.
If you're looking for a local mechanic for head repairs but aren't prepared to stop your life for a mechanic's schedule then you need Lube Mobile's fully qualified mobile technicians.
Lube Mobile's fully qualified mechanics will arrive at a place which is most convenient for you and at a time that suits everyone. We are equipped for all of your vehicle repairs, maintenance and service needs. If we cant do the gasket on site we will arrange to take the car back to one of our close workshops to get the job finished on time and on budget.
Logging on to the Lube Mobile's online booking form will have your mechanic and time slot sorted out in minutes. We need only a couple of pieces of quick and easy information regarding your vehicle's make, model and age. We can provide you with a cost for your repairs and availability on spares should they be required.

All work comes with our 12 Month/20,000km Warranty. You can book online now, or get a quote or call us on 13 30 32, and we can get you that "average" or estimated price over the phone before the exact cost on strip and inspect.
Reviews
- Real Customers, Real Comments
Thanks for the great and prompt service!
James, Ford Econovan, Head Gasket & Head Replacement
The mechanic knew his job and was a very experienced workman. I have been involved in the motor trade since my apprenticeship with Southcott Ltd at age 16 - I am now 84 and was very satisfied. I am sure my grandson will be too when he gets his car back in Queensland next week - It is his pride and joy.
Brian, Toyota Celica, Head Gasket Repair
I think you people offer a great service at fair prices. I would highly recommend you to anyone that needs a great job done. Thanks again and I know you are there if we need you! Cheers.
David, Ford Falcon, Head Gasket & Radiator Repair
Components we can repair or replace:
Click on a heading for more information: