Lube Mobile, the Mobile Mechanics perform replacement on car Fan Belt and Drive Belts. Whether your belt is broken, cracked, loose or slipping we can help. This is an important part of your vehicles cooling and charging systems. If it breaks or is slipping can casue the alternator not to charge and battery will go flat.
In addition, the water pump will not spin which will lead to engine overheating. Please do not drive without it. We will check all the pulleys and tensioners to ensure they are fit to continue on. A squeeling belt is a sign it is loose or on the way out. Also cracking and discolouring.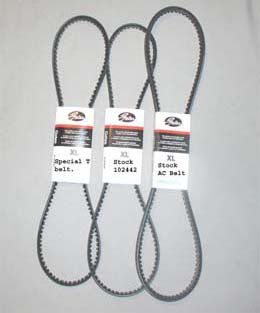 We use only quality belts, pulleys and coolants for the long service life of your vehicle.
We replace any damaged or worn parts on site. The attending mechanic will check all related components around the drive belt to ensure smooth, ongoing operation.
You recieve a written quote for drive belt work before any work starts and so you can remain in control. All work comes with our 12 Month/20,000km Warranty.
You can book this online now or ask for a quote via email or phone.
Drive Belt Replacement Reviews
-Real Customers, Real Comments
The service was a pleasant surprise. Chris the mechanic called me himself prior to arriving and what timeframe he would be here. His manner was pleasant and explained everything clearly. He took the time to call all suppliers of th the product needed and called me from the shop of his outcome to finding the cheapest alternative. Drive Belt Replacement, Mitsubishi, Gold Coast