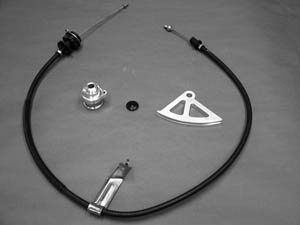 Whether your clutch pedal goes to the floor, can't get it into gear, car won't move when you let clutch out or is slipping whilst driving Lube Mobile is here to help.
We will replace your clutch cable with a new one, then adjust to make sure the clutch operates as it should.
We use only quality parts on your vehicle. We can replace any damaged or worn parts on site at your convenience. All work comes with a 12 Month/20,000km Warranty.
You can book this online now or ask for a quote via email or phone.