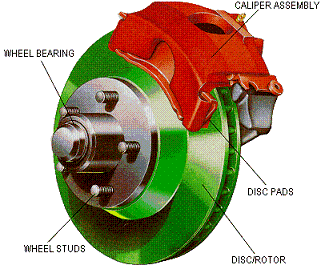 Lube Mobile is the mobile mechanic that comes to you. Our fully qualified service technicians arrive at your chosen destination entirely equipped to carry out all of your brake service needs including brake pad replacement, brake disc rotor replacement and brake repairs.
Mobile mechanics when doing brake pad repairs:
Raise the vehicle and remove all wheels on-site
Inspect the condition of all brake pads
Replace any brake pads as required
Check the disc rotors
Check the brake callipers / cylinders
Quote on any brake repairs
Road test the vehicle for safety
We can replace everything related to your vehicles brakes including disc rotors, brake shoes, drums, wheel cylinders, master cylinder, brake lines, hoses, and even repair or adjust your handbrake. Ask us about diagnosing and repairs for ABS (Anti-Lock Braking System) problems.
Common signs you're brakes might need attending include:
Brakes grinding or squealing
Violent vibrations, pulling to one side when braking
Low brake pedal
Handbrake not holding car
Brake fluid leak or fluid level low
Whatever the issue you're experiencing our mobile technicians are able to replace, machine (may need to take away), bleed and test your brakes to ensure your brake system is running an efficient levels. Only after a comprehensive safety check will we sign everything back over to you so that you're back on the road in no time at all. The mechanic will always give you a brake price in writing before starting any work.
All of our repairs and service work come complete with a 12 month/20,000km nationwide Warranty so you can rest easy even if you're planning to drive interstate.
Book online with our super simple and fast online booking process. After just a few minutes and with a few pieces of information regarding your vehicle's make, model, and year, we'll have a technician's name, arrival time and location to suit your day.
Enter your postcode in the section above to see when we can get there and brake pad cost or call us on 13 30 32 for friendly assitance.
Brake Pad Replacement Reviews
- Real Customers, Real Comments
I can't think of anything that would make things any better than they are. My brakes always creaked badly. This was very annoying. Sam did such a great job. Brakes are working perfectly and I am extremely happy Thankyou. Colin, Holden Comodore Brakes, Perth
This is the first time I have used Lube Mobile and based on my experience I will be calling Lube Mobile anytime I need work done. Michael was brilliant. He was friendly explained everything and did an excellent job all withou out me having to go anywhere! Based on my experience I will definitely be recommending this service! Great Job!!
Elizabeth, Holden Astra Brake Pads, Melbourne
Very happy with the efficiency and thoroughness of the mechanic (Trent), the prompt service received and the good outcome! Thank you.
Anne, Mitsubishi Colt, Brake Shoe Replacement
The mechanic was very polite and efficient and did the work in a very workman like manner. As an ex mechanic I could see he knew exactly what he was doing. Thank you for your service.
Jack, Hyundai Getz, Supply & Fit Front & Rear Brake Pads
As a person who has been involved with owning service stations in the past I found Andrew to be an excellent mechanic who explained everything regarding the repairs so that a lay person could understand. I wouldn't hesitate to use his services again.
Phil, Hyundai Coupe, Supply & Fit Rear Brake Pads
Chris was very professional and explained the service to me in a way I could understand which was really important to me. I was very happy and satisfied with the service and will definitely use your services again. Also as it turns out I do need a new battery for my car. Could you give me a quote for that?
Davin, Toyota Starlet, Replace Brake Shoes
Components we can repair or replace:
Click on a heading for more information: